4. Display Home
---
- Configure Leo Slideshow for your homepage ( Backend > Modules & Service > Installed modules > Leo Slideshow )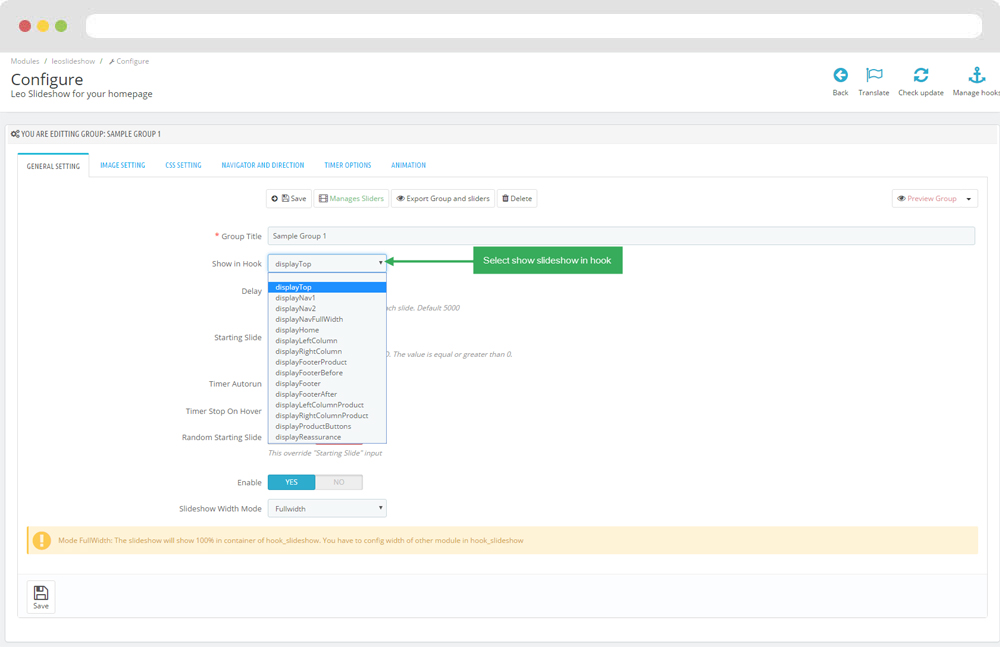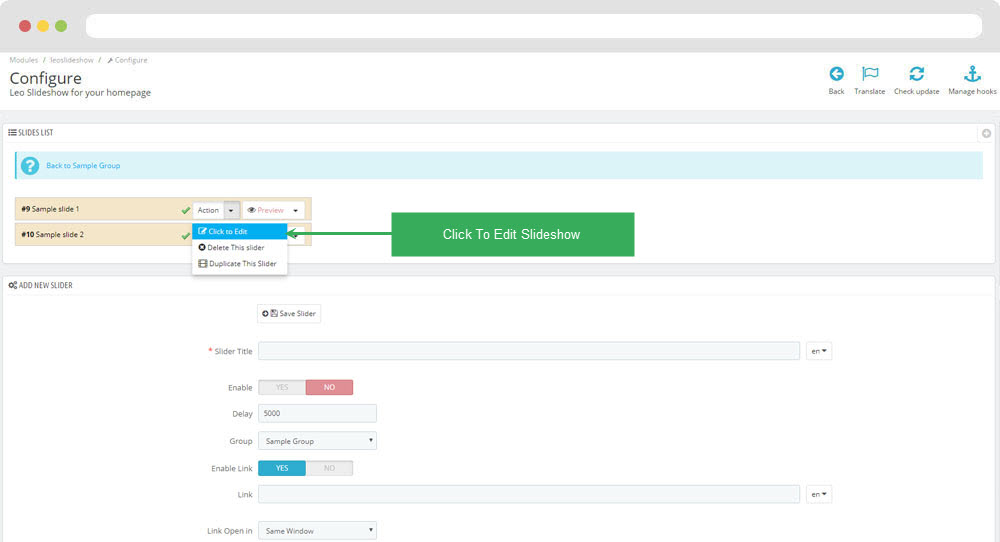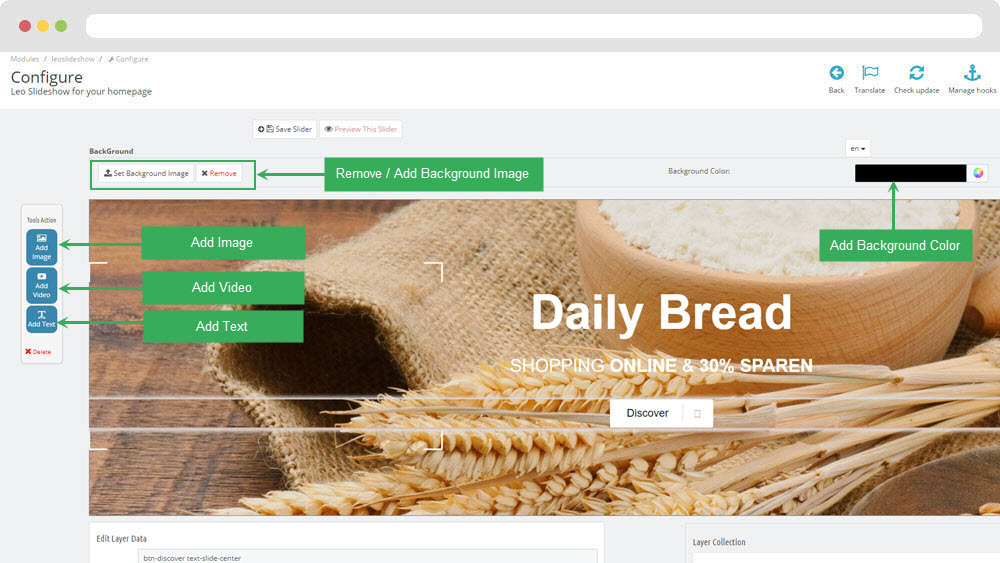 4.2 Widget Image Of Categories
- Edit Widget Image Of Categories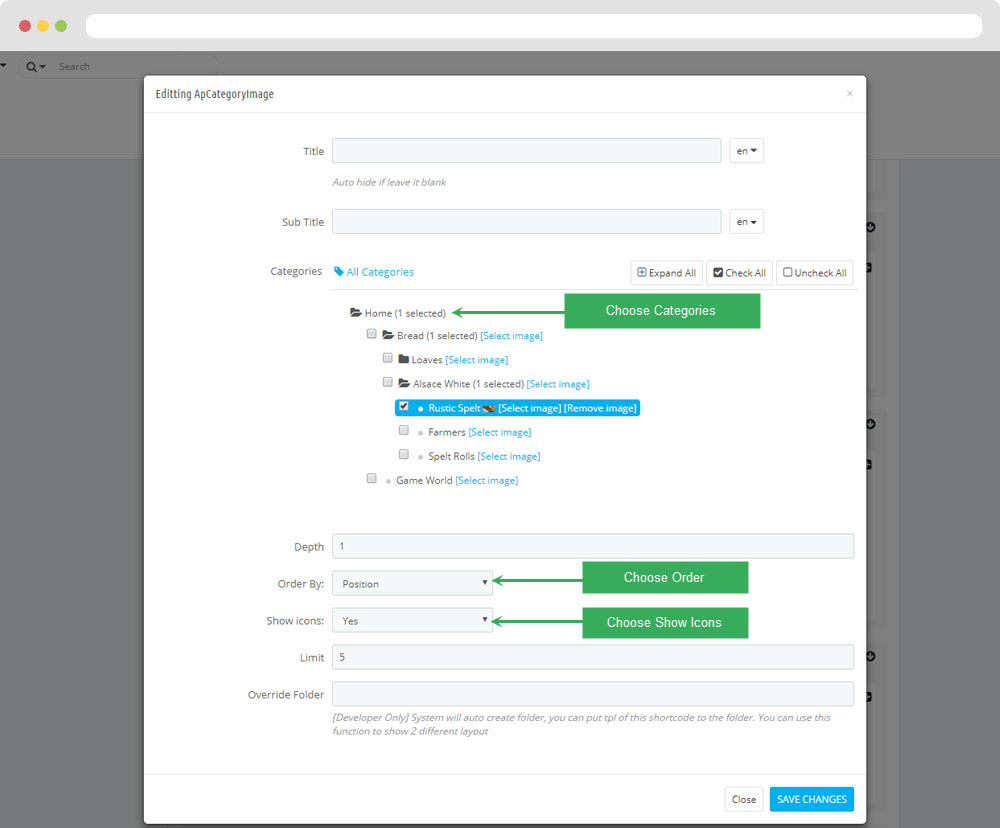 4.3 Widget Image Of Categories ( Configure Image follow link )
4.4 Widget Image Of Categories ( Configure Image follow link )
4.5 Widget Image Of Categories ( Configure Image follow link )
4.6 Widget Block Link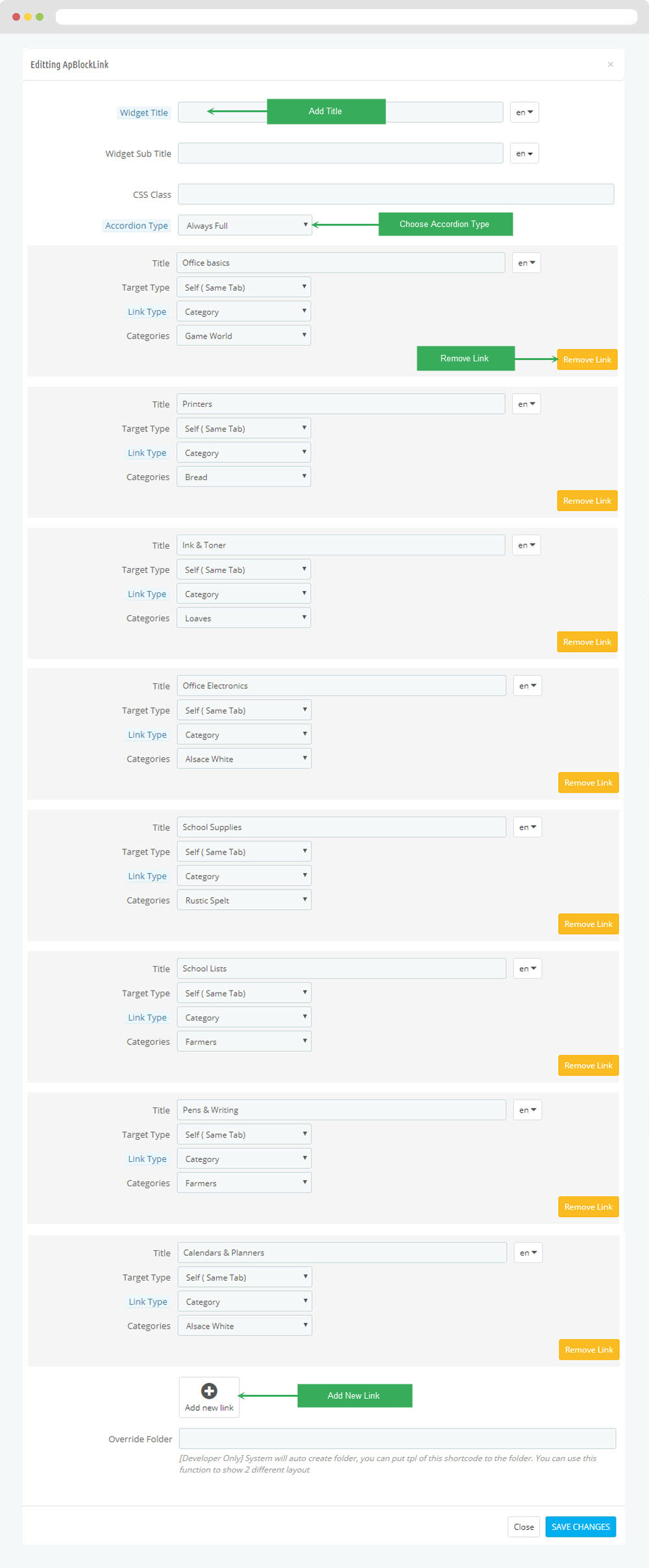 4.7 Widget Product Carousel
Edit Product Carousel

4.8 Widget Image
- Edit Widget Image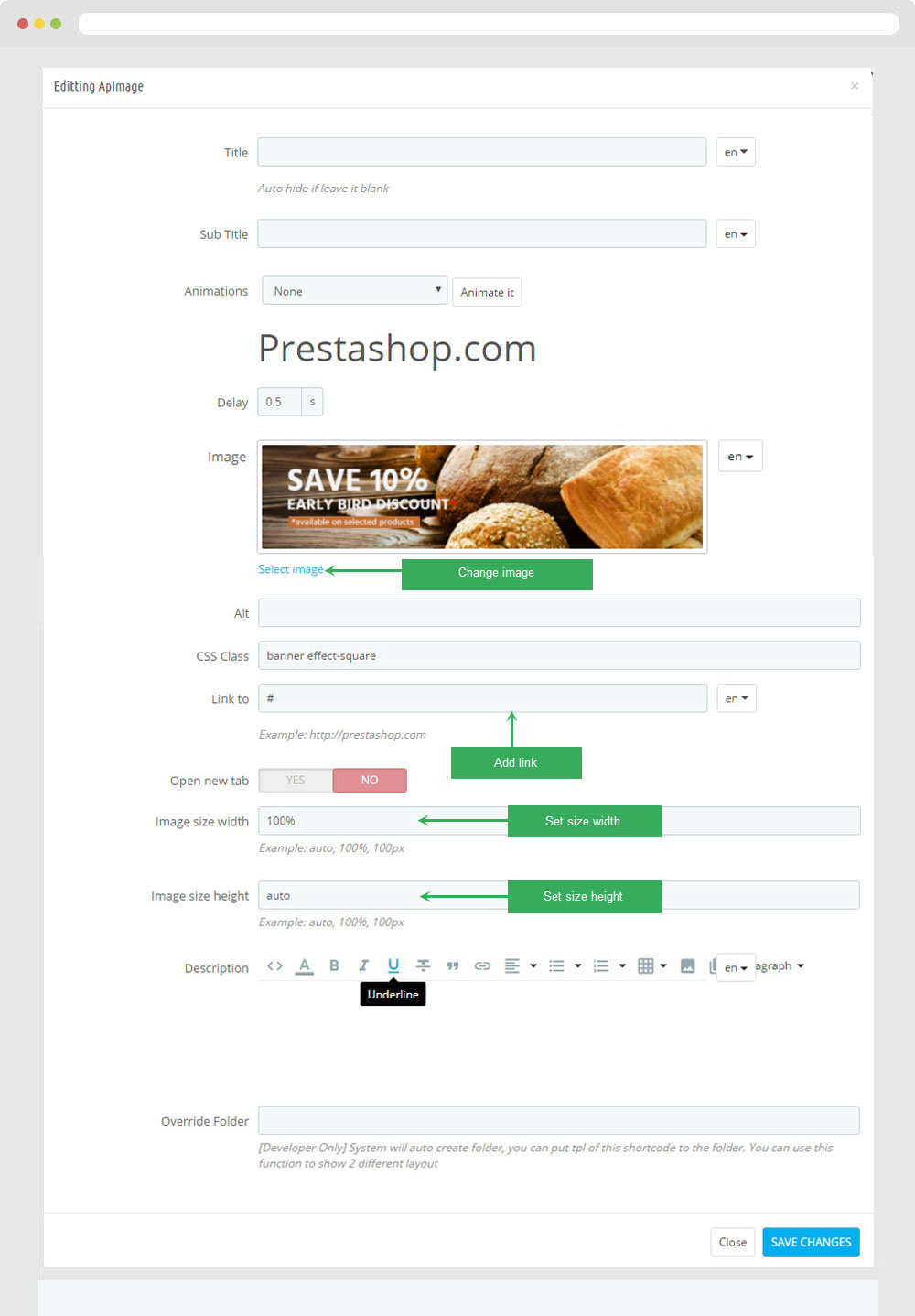 Select change Image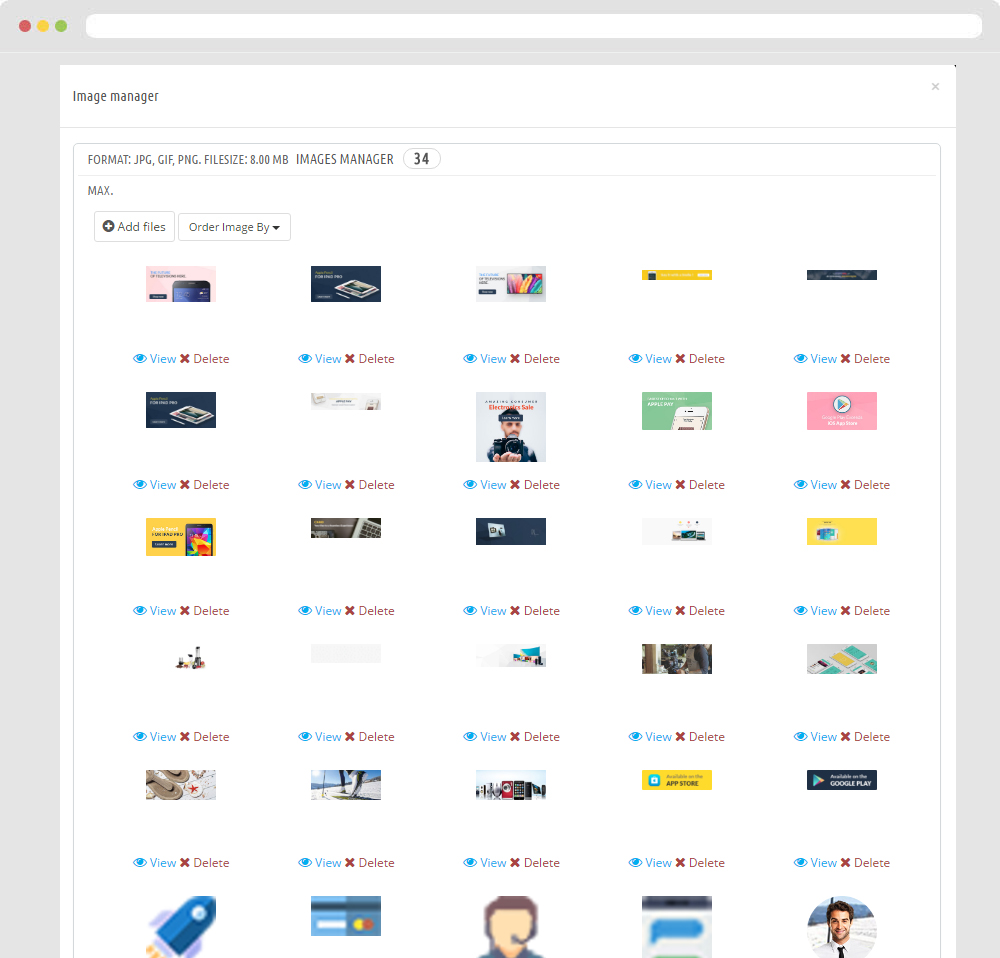 4.9 Widget Image ( Configure Image follow link )
4.10 Widget Product Carousel ( Configure Image follow link )
4.11 Widget Product Carousel ( Configure Image follow link )
4.12 Widget Image Of Categories ( Configure Image follow link )
4.13 Widget Image Of Categories ( Configure Image follow link )
4.14 Widget Image Of Categories ( Configure Image follow link )
4.15 Widget Product Carousel ( Configure Image follow link )
4.16 Widget Blog
Edit Blog

4.17 Widget Image ( Configure Image follow link )
4.18 Widget Image ( Configure Image follow link )
4.19 Widget Image ( Configure Image follow link )
4.20 Widget Image ( Configure Image follow link )
Thank you for reading!
We hope you can create the best website with our themes.
Getting Support
If you are unable to find your answer here in our documentation, please go to our forum and post up a new topic with all the details we need. Please be sure to include your site URL as well or send us an email.
Our support scope
Our support covers configuration, building site as demo, trouble using any features, and bug fixes. We don't provide support for customizations or 3rd party extension.
Our support time
We try our best to monitor the email around the clock, however, this is not always possible due to different time zones. We will try to reply you as fast as we can.
Our working time is 8.00 AM - 5.30 PM, Monday to Friday (GMT+7). So if ask for help in the weekend, you may have to wait a little bit for support and please be patient.