Leo Extra Tab Module
Great module for create more Tab
---
Created: 06/20/2020
By: Leotheme
First of all, we would like the thank you for using our work.
Leotheme - a website where you can find the best Prestashop theme and Modules as well. We are proud of our professional themes, modules. With years of experience working on Opensource, we have created number of great modules for Prestashop like: Leo Prestashop Framework, Leo Megamenu Prestashop Module, Leo Slideshow Module, Leo Product Search Module, Leo Quicklogin Module, Leo Poup Sale Module, etc
Leotheme is also famous for custom work, if you have trouble or help with your website, you can find us on Leotheme.com then we will support you or give you the best solutions.
What is Leo Extra Tab?
---
Leo Extra Tab Module is great module for create more Tab. It helps you create multiple tabs quickly and give customers more information. This module helps you create custom tabs, in which you can edit content or can get content from a cms page. This module allows you to create tabs for all products, products in categories or create separate tabs for per product..
Download and Install
---
Download
Currently, the modules are only included in the pretashop theme that support the module by default. So you have to download the theme package then the modules will be there for you to use.
Install
Go to your Back office Modules > Module Manager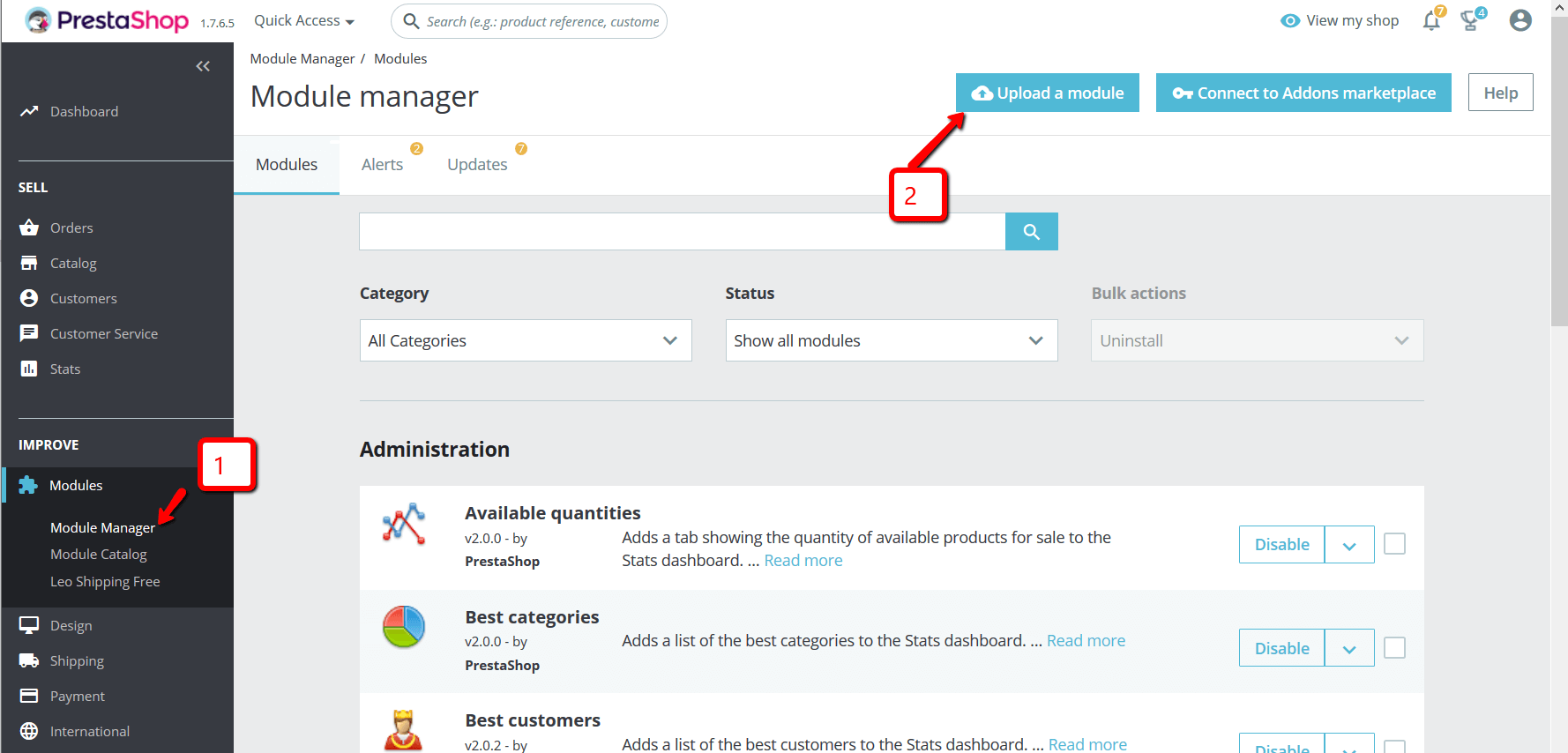 You can install the module as any other pretashop module. If you are new to prestashop, you can check How To Install Prestashop Module Video Tutorial
Configure display
---
Configuration management of module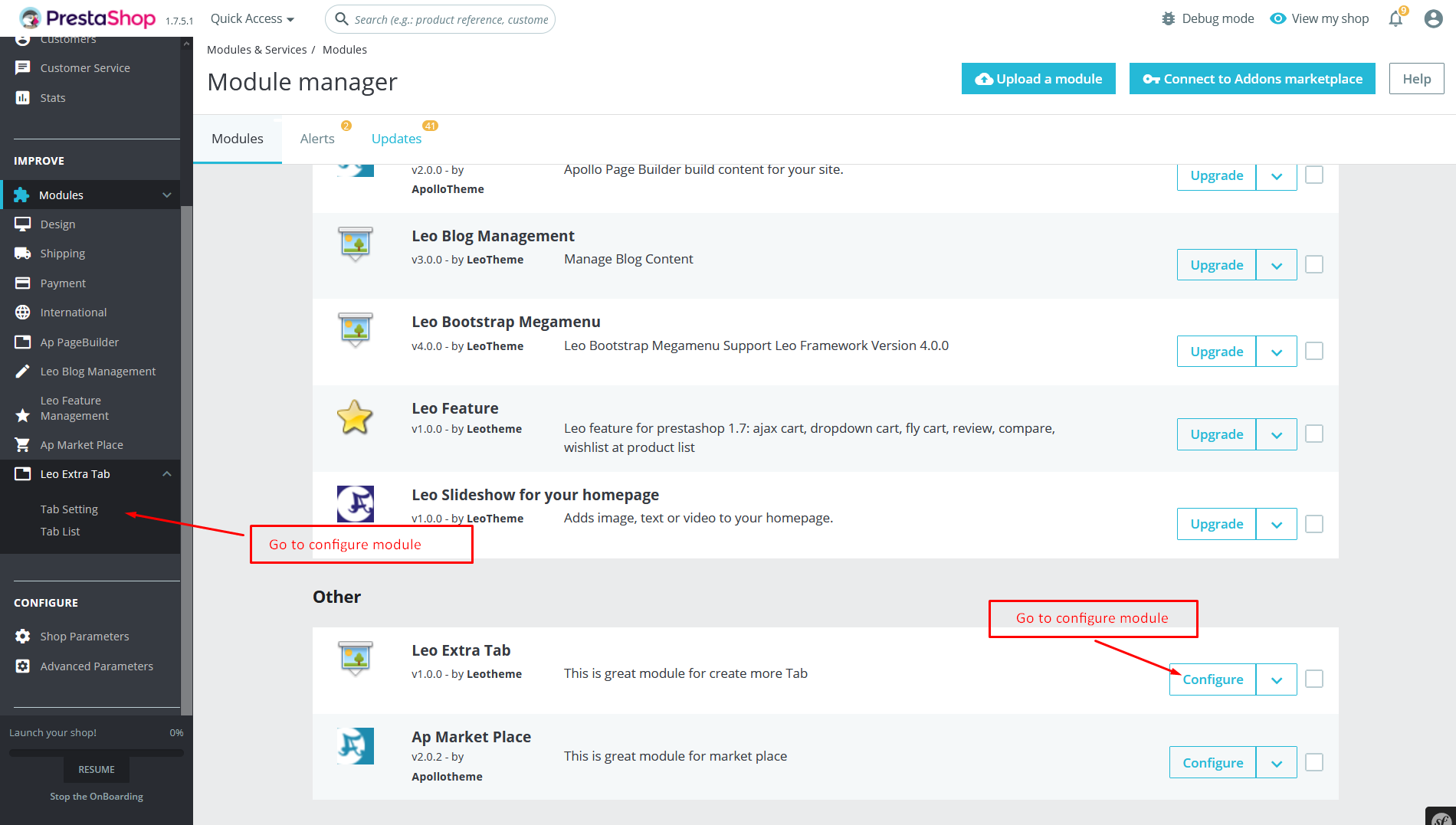 General Setting
After installing the module, the label outside of Front End your site receives default values that we set up earlier. But It not suitable to the content of your site. Do not worry, you can change them easily. To do this go to the configuration of the module. Go to your Back office Leo Extra Tab > Tab Setting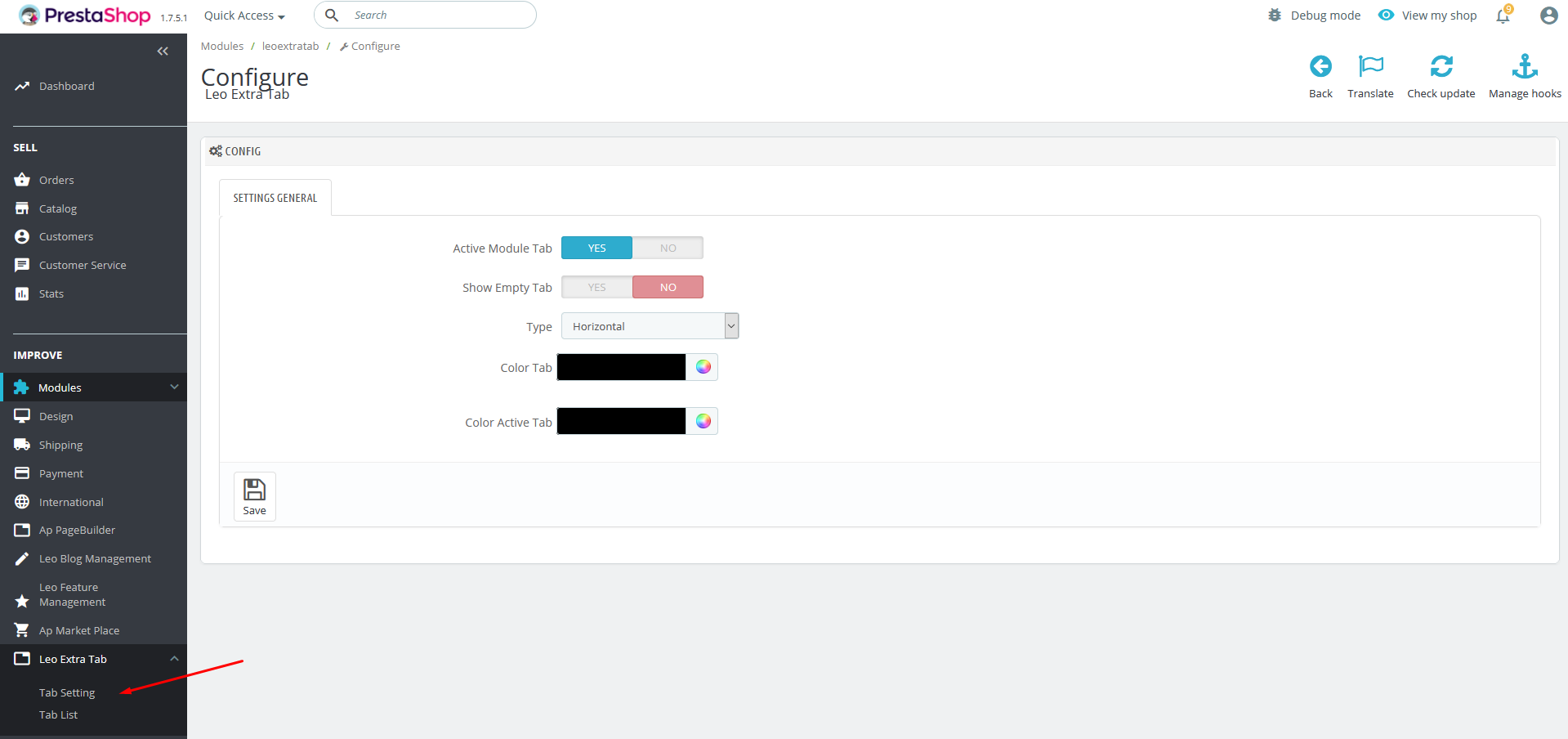 Meaning of parameters
Active Module Tab : Enable module
Show Empty Tab : Enable if you want to display empty tabs as well
Type : Display type Horizontal, Vertical or Accordion
Color Tab : Background color for tabs
Color Active Tab : Background color for tabs active
Create tabs
Go to your Back office Leo Extra Tab > Tab List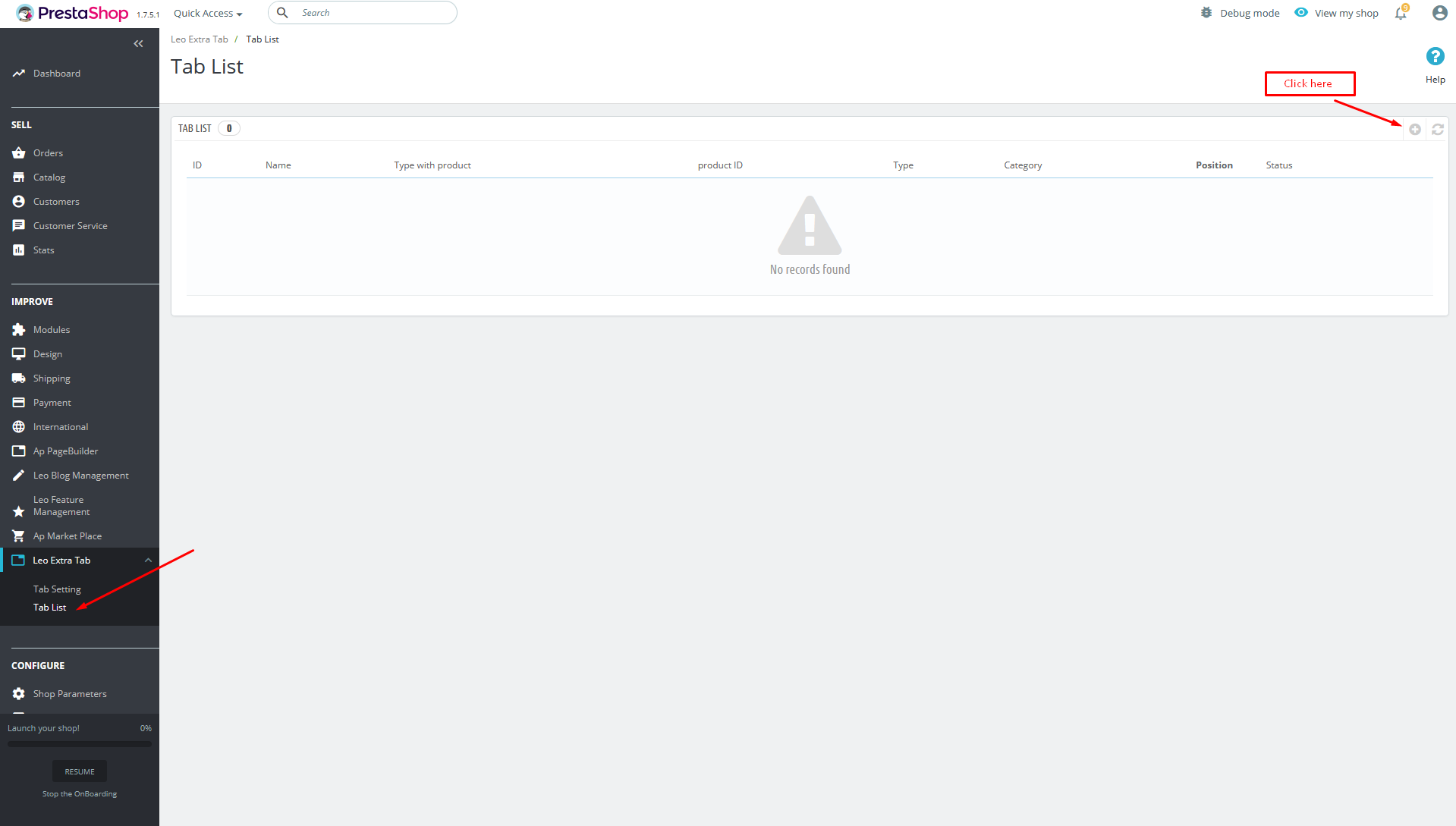 Form create list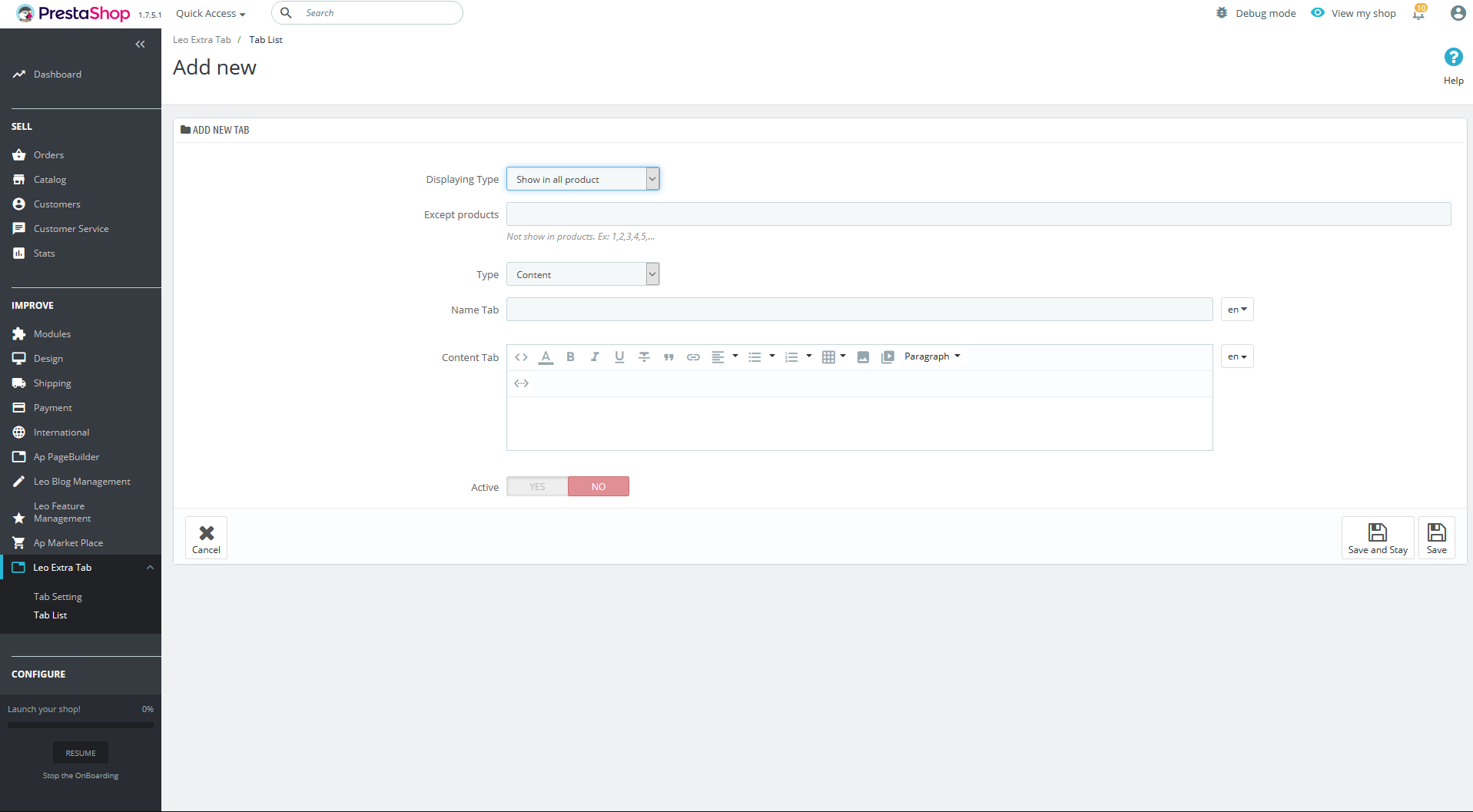 Displaying Type: We have three type for you

Show in all product: a field Except products appears.

Show in product of Selecting category: fields Except products, Select Category appears.

Show with product ID: a field Product ID appears.

Select Category: Select category to create general tabs for products in categories
Except products: Enter products you don't want to show.(Enter products id.Ex:1,2,3,4,5,...)
Product ID: Enter products you want to show.(Enter products id.Ex:1,2,3,4,5,...)

Active : Active this tab
Type: content display style

Type: Content

Name Tab: tab name

Content Tab: tab content

Type: Cms

Select CMS: select cms to display
After adding successfully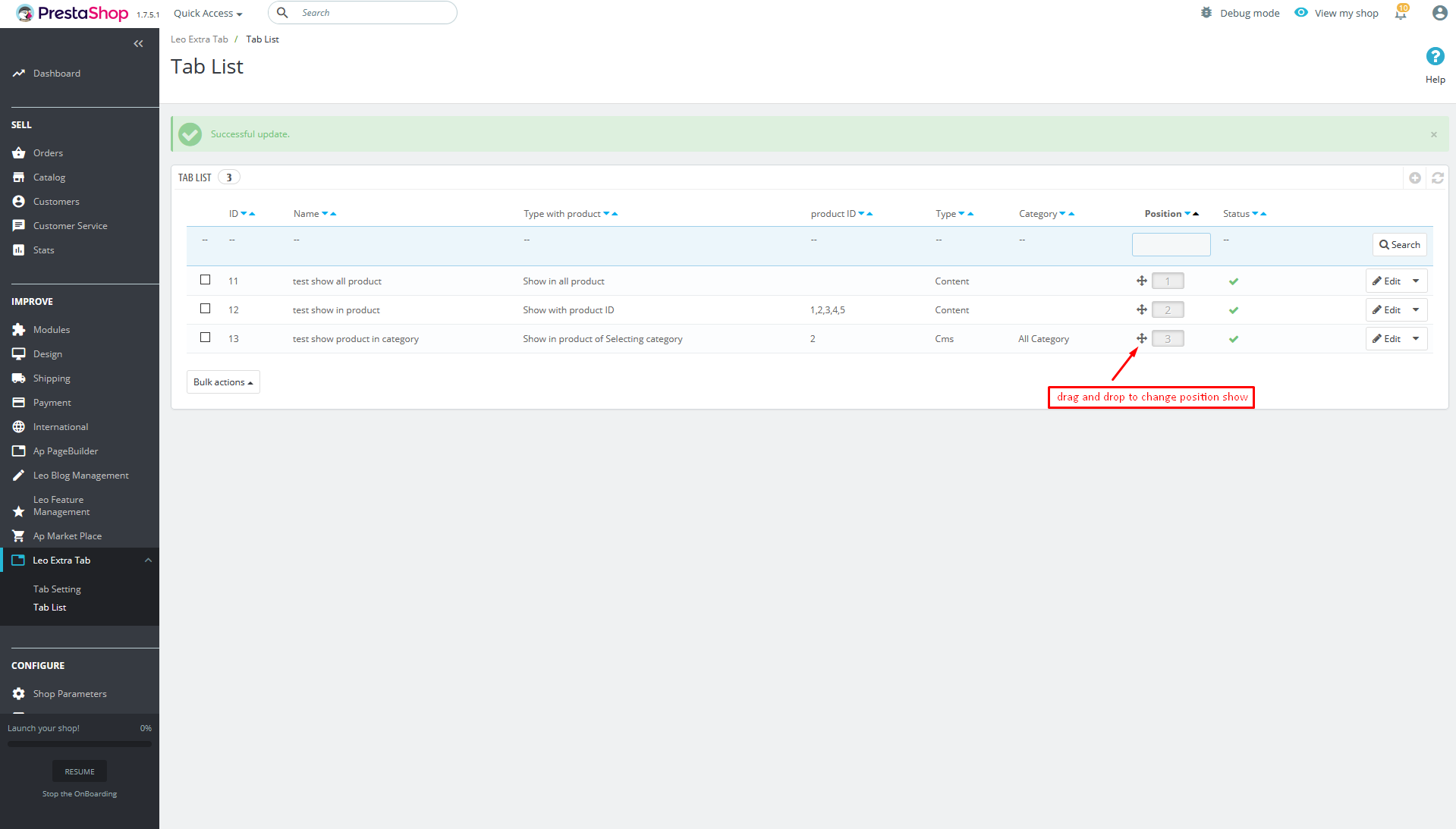 Display Content in Frontend
Type content will be displayed in product page.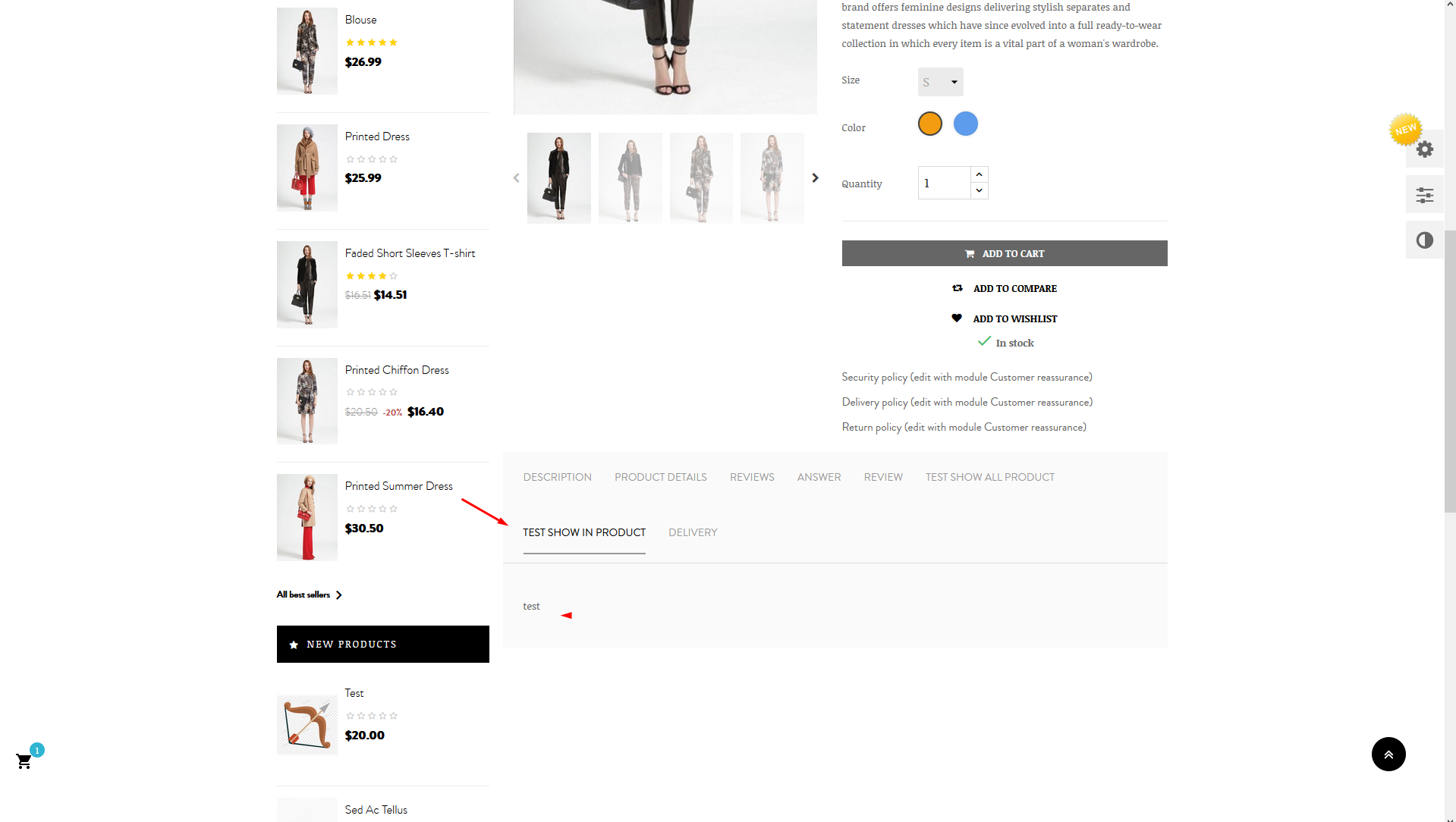 Type cms will be displayed in product page.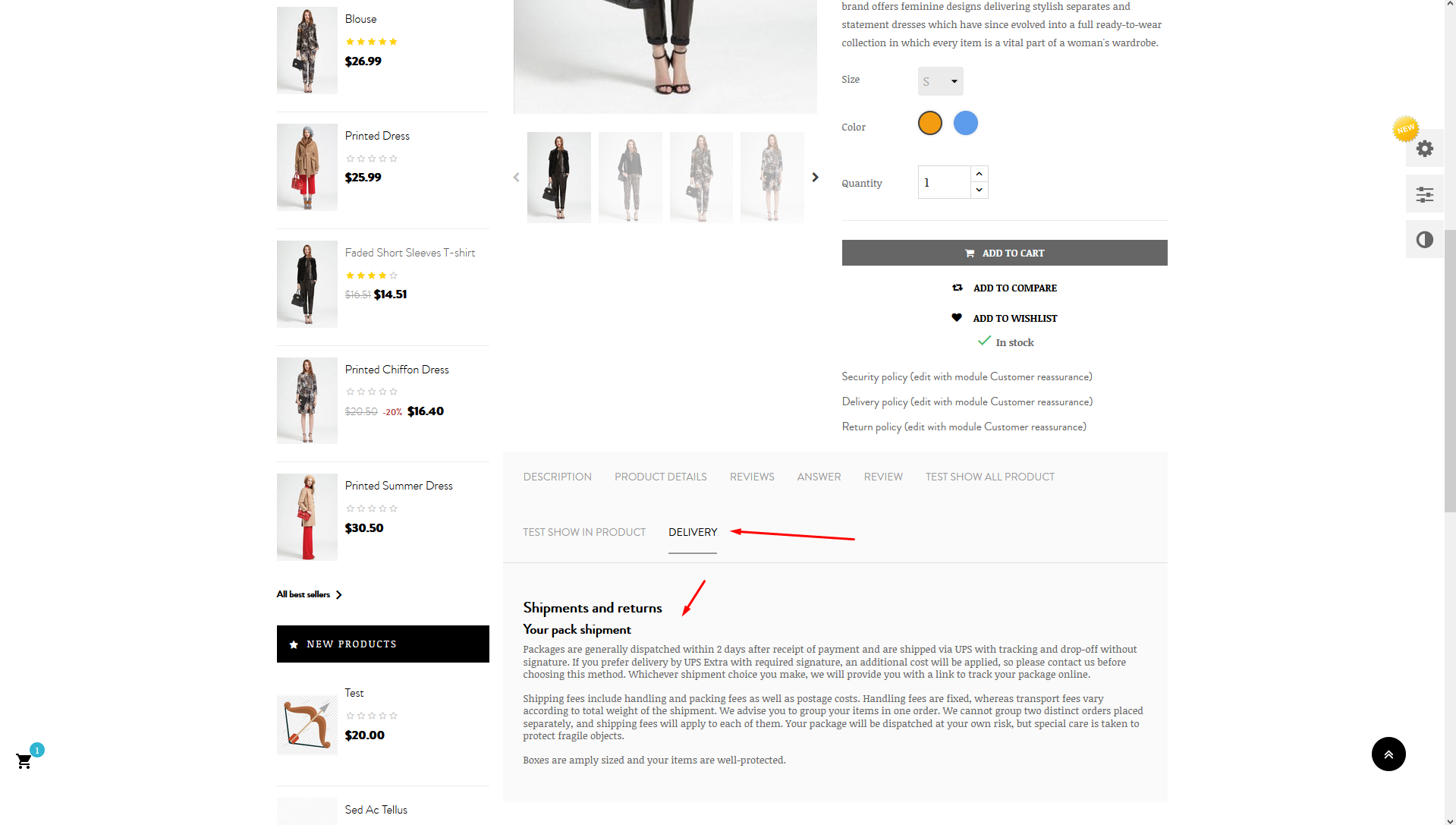 Recommendation
---
To get support, you can raise your issues in our Forum or send us email through the Contact Form or send directly to the following email. We will try to answer and solve problems for you as soon as possible.